Kindergartners are very curious, and if you have a child that age, you must hear several questions a day about how things work and why they are the way they are. 
It's important to appreciate and encourage this curiosity and creativity so they can grow up to understand the world and even get academic success later on.
And for this purpose, introducing STEM education this early might be the best way to go. STEM stands for science, technology, engineering, and math.
Teaching kids these skills will give them a great critical thinking foundation and help them get a headstart on their future learning.
We have the complete guide for some of the best STEM activities you can do with your children or students and if you want to learn more about them, keep on reading!
Great STEM Activities for Kindergarten
Getting your kids involved in activities and hands-on projects are the best way to introduce STEM education at an early age. It's a fun and creative learning experience they will look forward to. Here's a list of some great STEM activities your child will enjoy and learn a lot from: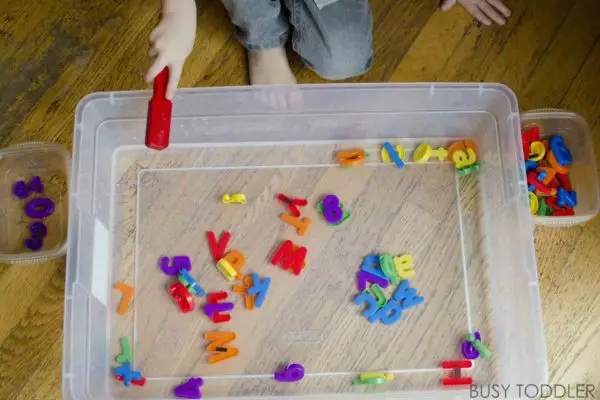 All kids seem to be fascinated by magnets and love playing with them. Magnets can be used to introduce children to science and be a great starting point to later introduce them to compasses, geology, and several other uses of magnets.

In this experiment, your children will learn the difference between magnetic and nonmagnetic materials, all while fishing at home!

For this experiment, you need an assortment of iron objects (nuts, paper clips, etc.), some nonmagnetic objects (rubber bands, buttons, etc.), and a bin with a little bit of water, which will only serve as a sensory element.

To make the fishing stick, you will simply need to tie a magnet using a string to a pencil. 

After you've set up the experiment comes the fun part! Let the children fish using the stick and collect the objects in a pile. Then, explain that the leftover objects in the pile are the nonmagnetic ones.

You can read more about this experiment and others by visiting Busytoddler.com.
What Supplies Are Needed for These Activities?
The supplies you will need for each activity will depend upon the activity, and not all activities can be performed using the same stuff.
It's helpful to look into what you need and prepare beforehand, and don't be discouraged if you find that some activities require too many things that you cannot find.
There are several STEM activities you can perform with things you already have at home. Let's take a look at some supplies you will need if you plan on performing STEM activities:
Markers
This is certainly a staple, and most of you will already have markers at your place. Markers are mostly required to mark and label things and are essential for nearly all STEM activities.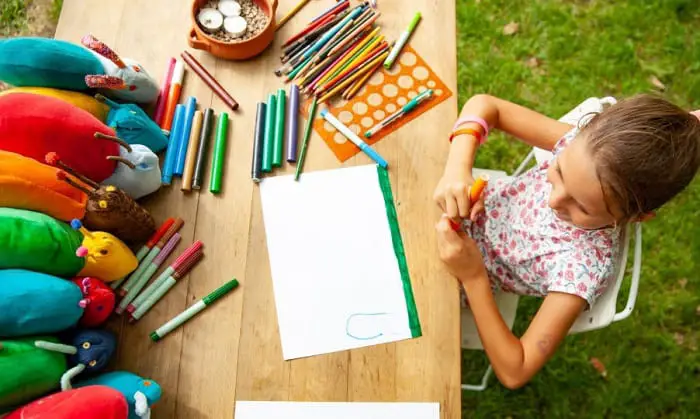 Mason Jars
Our list has some activities you can perform with mason jars, and there are many more out there that require one, too. They can be easily handled by children and are usually present at home. 
Paper and Glue
Different activities require different types of paper. Where some may require regular paper sheets for labeling or drawing, others may require cardboard paper, colored papers, etc.
Glue is another essential for several projects and activities. 
Food Coloring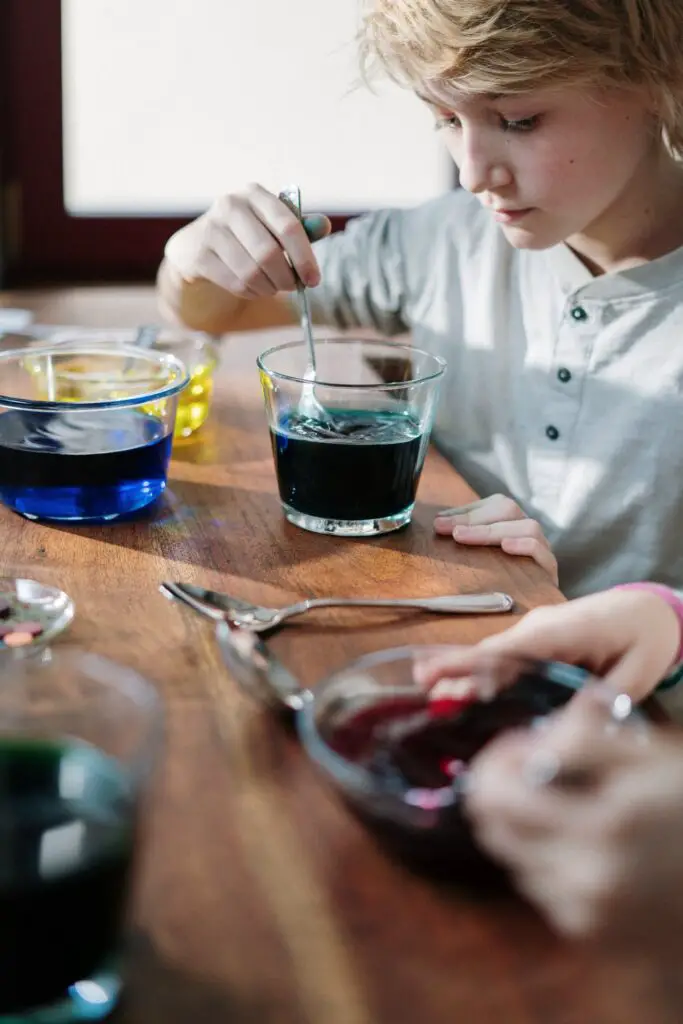 Food coloring is a big part of several science-related STEM activities and projects. It is safe to use for children, easily available, and a commonly-used material. 
Conclusion
STEM education is all the talk right now and for the right reasons, too. STEM integrates interdisciplinary learning and enables you to innovatively deal with a young mind's innate curiosity and creativity. 
Parents and teachers are always on the lookout for good STEM activities, which is why we made a list of some of the best.
This article provides you a complete guide to STEM activities focused on kindergarteners. Hopefully, you got all the information you came here looking for.
People Also Ask
STEM education is all the buzz now, and parents and teachers have a lot of questions when it comes to it. We took your most frequently asked questions and answered them, so any doubt or misconception you have is cleared. 
What is STEM? What Does STEM Stand For?
STEM is an acronym that stands for the fields of Science, Technology, Engineering, and Math.
The idea behind STEM education is to have a curriculum that educates young minds in these four fields.
However, instead of teaching them as individual subjects, it focuses on an interdisciplinary approach that creates a cohesive learning model to prepare for the upcoming world.  
Why is STEM Important?
STEM education encourages curiosity and creates critical thinkers. Plus, it actively plays a huge role in increasing science literacy in the country to pave the way for a generation of pioneers and innovators.
In the future, more and more jobs will require an understanding of STEM, which is why it is important to incorporate it into curriculums. 
Looking for other kindergarten activities? Here is a list of our available articles: