If you are a teacher to a group of young, bubbly kids, you must plan a morning routine. 
Deciding upon suitable morning meeting activities for your kindergarten students not only helps create a stronger, friendlier student-teacher relationship, but it also makes your mornings super jolly and fun.
There are a variety of fun things you can do with your kids, which varies from classroom to classroom as well. Energizing already active kids is no big deal, but gaining the attention of some sleepy heads is definitely a task. And that is what we are exactly here for: to help you build a great morning schedule!
Great Morning Meeting Activities
Let us now look into some great, fun, and cool morning meeting activities you can add to your morning schedule: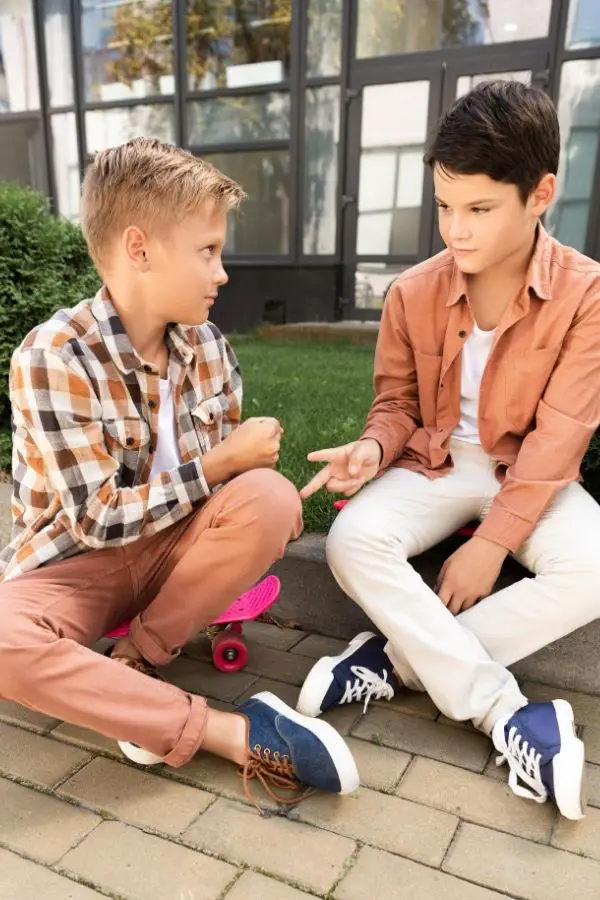 Rock, paper, and scissors is a classic game that can be played whenever and wherever.

Adding this fun game to your classroom morning routine can help boost adrenaline and nurture healthy competition. Rock beats scissors, scissors beat paper, and paper beats rock. Use a fist gesture for rock, a palm gesture for paper, and a V gesture for scissors.

Divide the classroom into pairs of twos or threes and let them play rock, paper, scissors in groups. The winner from each group then gets partnered with a winner from another group. The game continues until one kid is left standing as the ultimate winner. 

You can also participate as a teacher and play along only if you are not worried about the embarrassment of losing!

Gifts or candy can also be used to make the game even more fun! We found this cool activity on MomLifeMadeEasy.com.
What Supplies Are Needed For These Activities?
Most activities we mentioned above do not require any special supplies. But there are some things you would want to have at hand if you choose to add something to your routine from our list.
Almost every classroom has its own books and boards, but you would want to make sure you have those and informational placards ready as required. It is also a great idea to have a sound system to play music, songs, stories, or poems right from your smartphone if you intend to have an activity that demands it. Clothespins, markers, paper, stationery, and other small objects that can be made part of any game should also be ready before class begins.
Last but not least, to make any activity even more challenging and fun, you can bring along candy, toys, or other gifts that can be handed out to winners once a game ends. This makes kids look even more forward to morning meetings. They engage in healthy competition, are more eager to win, and participate with full concentration once they have something to look forward to.
Conclusion
Conclusively, whatever activities you choose to incorporate into your classroom morning routine, they are sure to have a great impact. Our list gives you a good idea of what you can add, but you can always research further or switch up activities to keep your class from getting boring.
Simply put, the activities bring your class to life and make the kids look forward to each day. They also simultaneously boost concentration and initiate healthy competition and interaction while also enabling them to learn new words. They are also able to learn gestures and can be taught about different topics.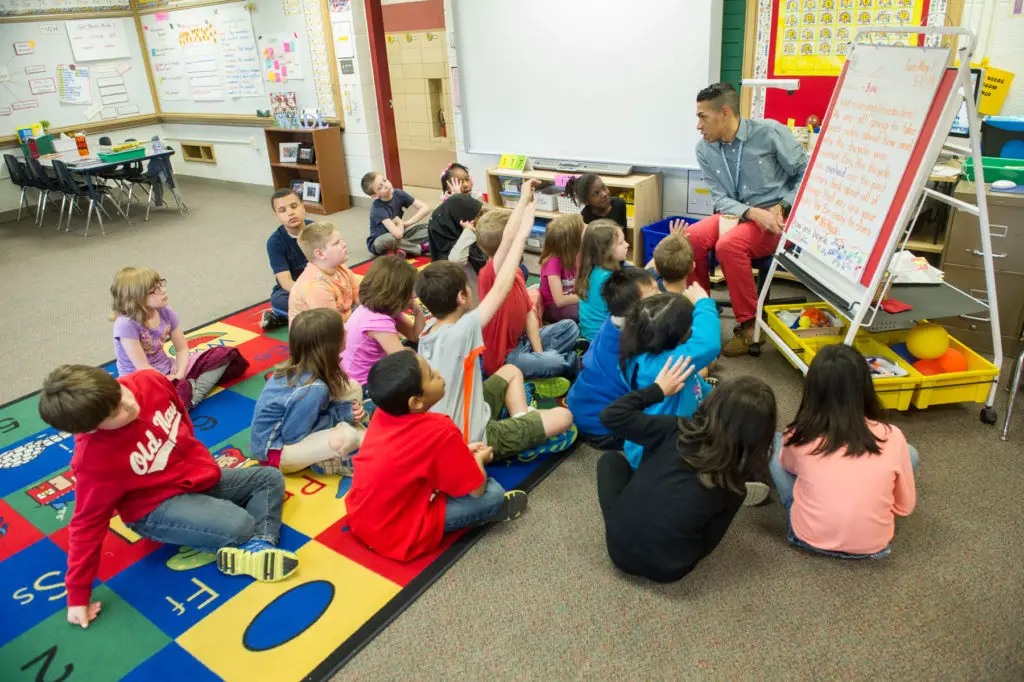 People Also Ask
This part of the article has been created to help you answer a few basic questions that most teachers might have. Keep reading to see if you had something similar in mind. 
How Do You Make a Morning Meeting Fun?
Everyone loves games, and almost anyone can participate in a gaming session. Teachers themselves can also take part to make the students feel more at ease and enjoy any gaming activity even more.
To make your morning sessions fun, you can introduce any game that your kids seem to respond happily to. You can experiment and play various games to see which one your class likes best and see if it is suited to their age group. Simon says rock-paper-scissors, musical chairs, or clothespin game; new or old, any game can be added to make mornings super fun!
What Are The Components of a Morning Meeting?
Teachers usually divide a morning meeting into five basic categories. These include saying hello/greeting your teacher plus fellow students, a daily message/reminder, reading, sharing thoughts, and a fun activity or game.
Hello, can be said in various ways. The class can greet their teacher and each other in unison or individually use gestures and voice communication to greet each other good morning. A daily message or reminder can be anything that the teacher feels should be addressed or reminded to students at the beginning of the day. 
Reading and sharing about your life helps students interact and boosts communication skills. Lastly, a fun activity helps students look forward to being in the classroom and makes mornings less dull and boring.
Looking for other kindergarten activities? Here is a list of our available articles: