Easter is another holiday that is often full of fun, food, and candies for kids. And you can make it more fun by engaging kids in fun-filled activities to keep the excitement going!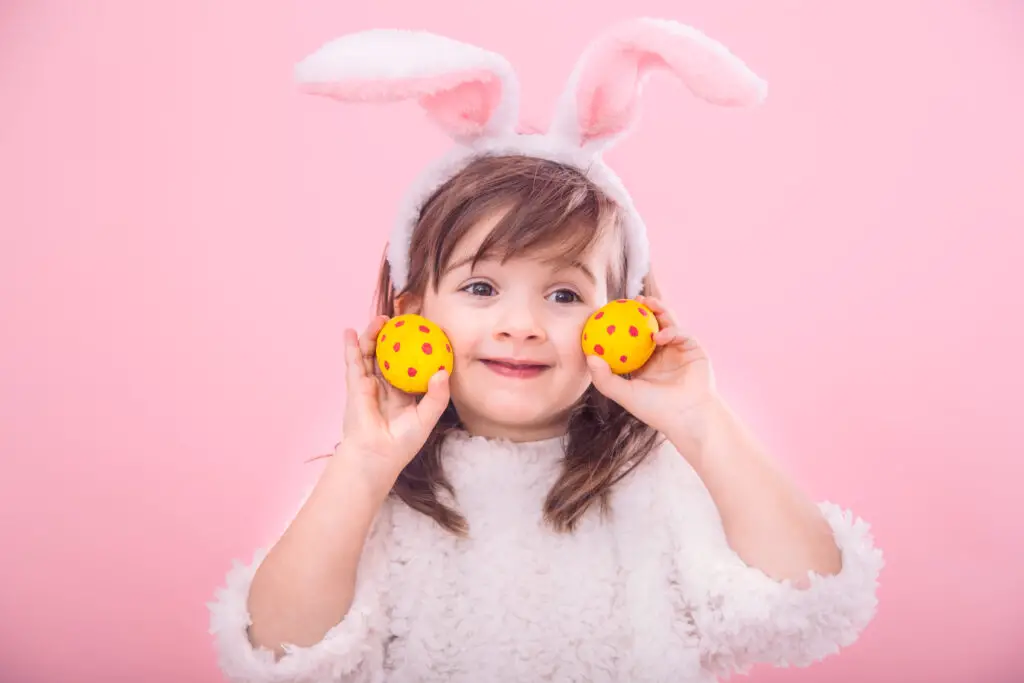 Activities and crafts involve Easter eggs and the Easter bunny, which are a lot of fun, and the kids look forward to it. But with the right Easter activities, you can add a bit of learning and education without taking away any of the fun! These creative Easter activities are perfect for kids and include math, reading, science, spelling, fine motor skills, and just-for-fun crafts!
In this article, we have shortlisted and selected Easter games and activities that can be used to entertain kids either in the classroom or at home.
Some have specific teaching functions, while others are just fun games designed to refine children's motor skills. We are sure that you will be able to shortlist some activities for your kids, too!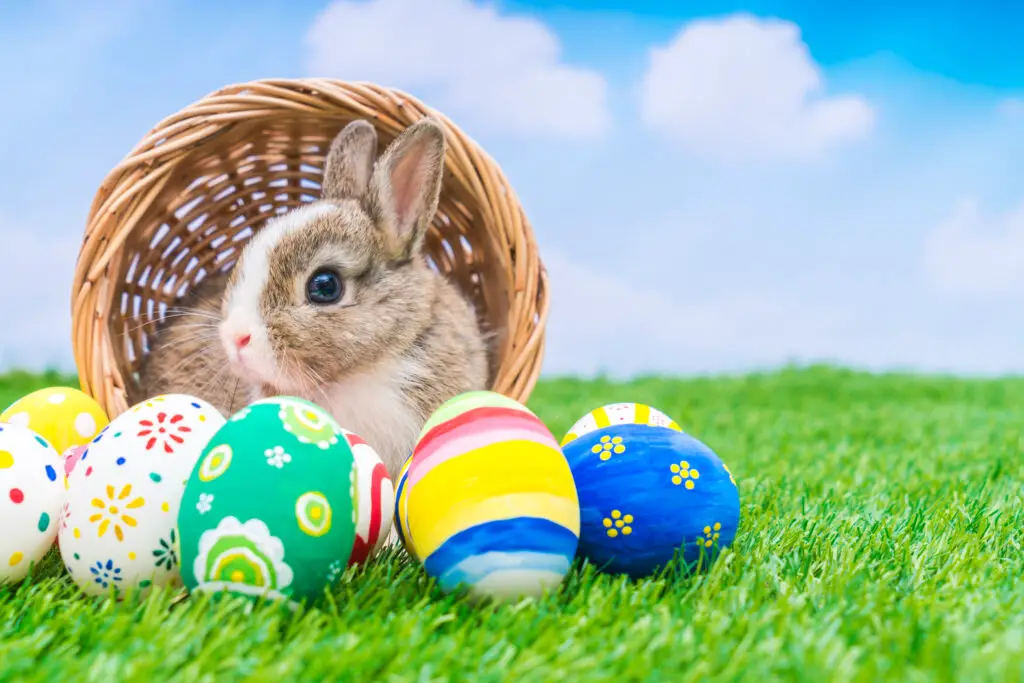 Great Easter Activities For Kindergarten
Children can be extremely enthusiastic about Easter. They look forward to it all year and anticipate tons of fun. Therefore, most teachers plan some activities and introduce learning with fun during Easter time in the classrooms. The activities we have for you will not only keep your children engaged and happy but in most cases, they will also be a learning experience for them. Read on to find out.
1. Easter Egg Lace Card
This fun activity does not only work on further refining motor skills for your loved ones but also assists in improving hand-eye coordination, visual perception, and visual discrimination skills. All these skills are a requirement for reading and writing, so the earlier (in preschool and kindergarten) children develop these, the better and easier it becomes for them in the future.
Begin by taking a piece of cardboard or foam pad and cut it in the shape of an egg using scissors and then punch holes on the border of the egg. Now, you can either draw shapes or write numbers over each hole and then take a string and stick its one end on the back of the card only to keep it in place. Hand it over to the kid and let them pass the other end of the string through the holes in the chronological order (counting numbers).
Since the objective here is to make our kids use several practical thinking skills in this activity while ensuring they have fun, you can replace numbers with shapes or something else, which can create more interest. You may also visit TheKindergartenConnection.com for further details as well.
2. Egg and Spoon Race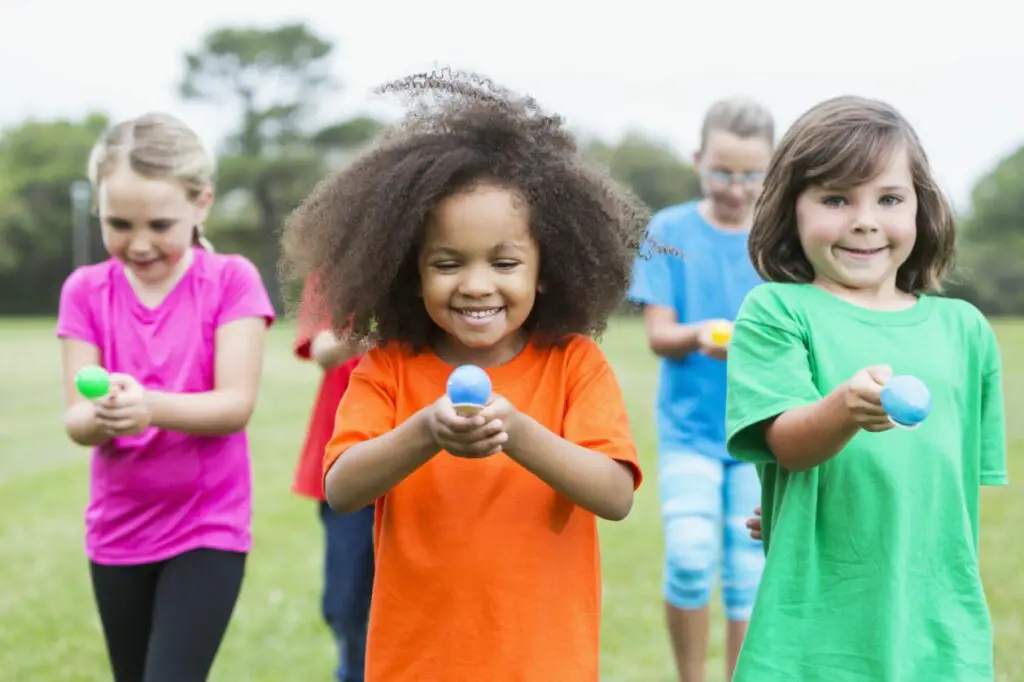 As the name suggests, the old-fashioned "egg and spoon race" for kids at Easter can be loads of fun for the little ones and does not even require any pre-preparation. You can cheer on while the young ones race while holding the spoon tightly with their teeth and the egg placed on the spoon. The goal is to reach the finish line first with the egg still on the spoon; the egg falling from the spoon results in instant disqualification.
This fun activity will teach your children balance and coordination skills as well as good sportsmanship, which also makes them competitive. Kids will be having so much fun; they will not realize they are learning a new skill, and the activity will also create good memories for the entire family. You can also visit GoodHousekeeping.com for further details.
Eggs for Fun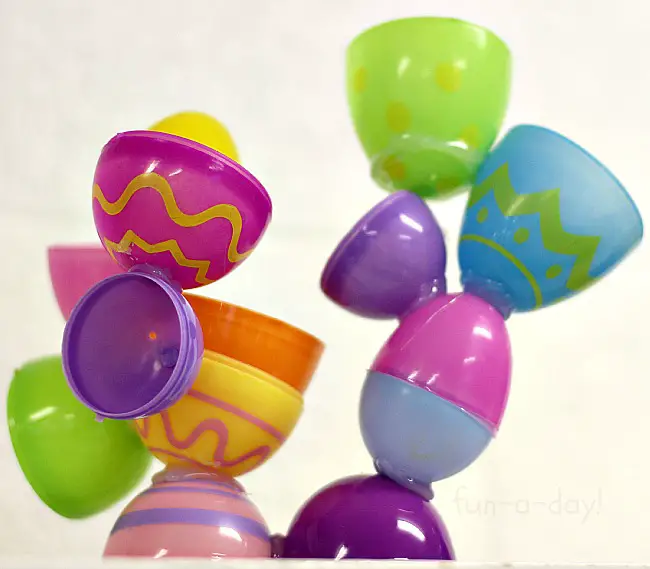 This fun art activity is not only ideal for the Easter holiday but also after the holiday is over when you have a lot of plastic Easter eggs lying around the house. This creative art fun utilizes plastic eggshells by gluing them together to form a specific shape, an object, or just a random sculpture where the kids do not have any specific object or shape in their mind and just work as they move along. There is no end goal in mind. The whole point is creating and having fun.
However, as this art project will be using a heated glue gun to glue the eggs together, you must explain the rules to the kids before you initiate this activity, which is to ensure that they stay away from the hot tip of the glue gun. Besides, you might be surprised to find out that the kids are careful and observe this rule. With that being said, you should keep a close eye out. You may also visit Fun-A-Day.com for more details.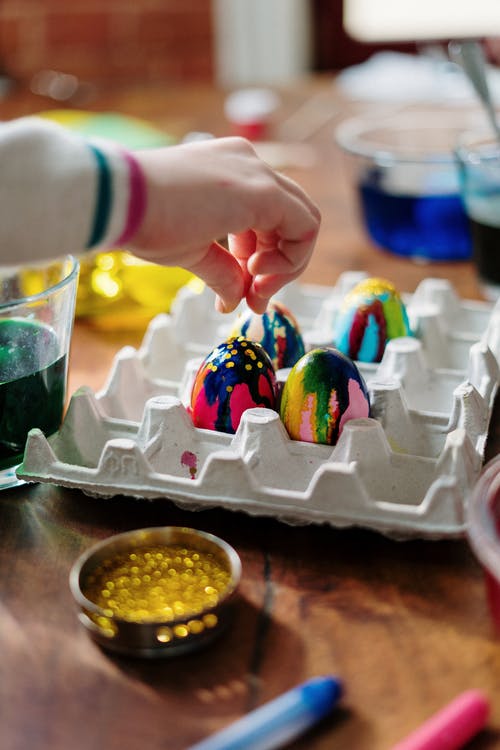 Easter Coloring Eggs Activity
Contrary to the normal belief, coloring is not just for kids; coloring intricate Easter eggs is interesting and can be enjoyed by many adults too. This activity requires merely pre-printing some decorative and intricate Easter egg designs from the internet and then using your imagination to color them.
This exercise only requires colored pencils and printed designs; however, it is a good idea to also include crayons, colored pens, and some paint as well, just to make it a bit more appealing. Do not worry, though, as these items are sure to spark additional energy amongst kids as well. You can also visit WhatMomsLove.com for details.
Peeps Sound Math Activity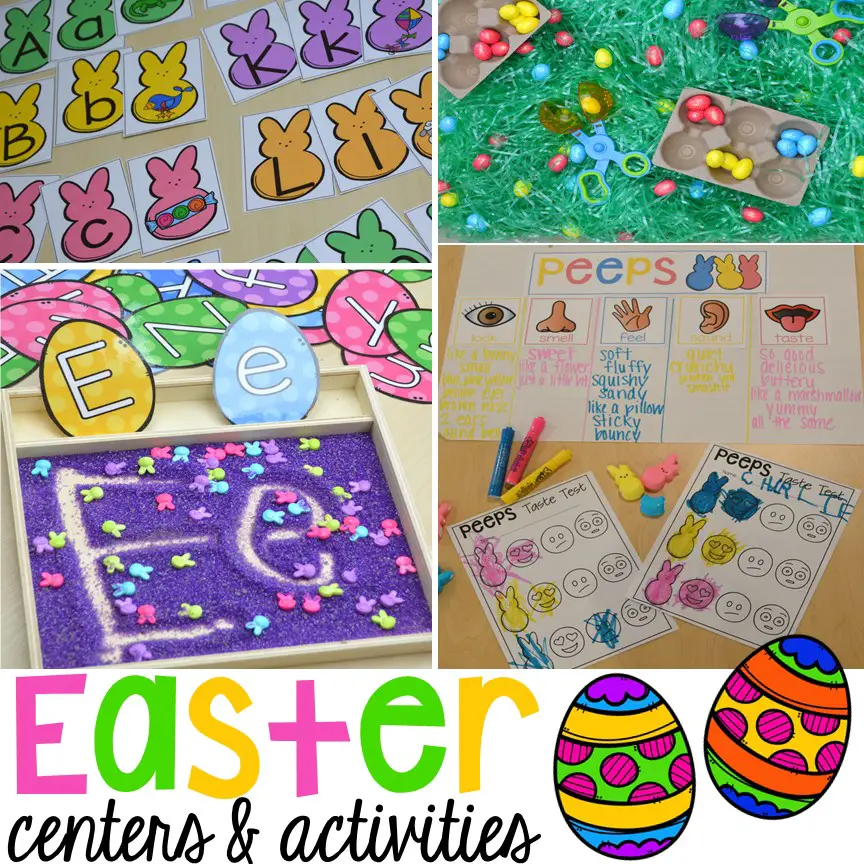 It's not Easter without peeps. Therefore, this learning activity is designed for pre-kindergarten and kindergarten kids and makes players match simple and colorful peeps with the relevant beginning sounds of alphabets already provided to kids on cards. This fun activity helps to recognize uppercase and lowercase letters. You can do the same thing with numbers as well. For example, if you give your child five peeps, they would have to pick out a five number card from the bunch. This allows them to distinguish between numbers and their formation. The downloadable PDF for the complete Easter Math and literacy center activity book includes almost a dozen learning activities for kids and therefore promises a great value for money.
The material provided in the PDF file assists the kids in improving the identification of letters and recognizing their formation, their pronunciation/sounds, new words, enjoying the rhymes, and writing. The math skills covered are counting, one-to-one correspondence, addition and subtraction, patterns, basic shape identification, and number identification. This way, you can spend quality and fun time with your little ones while keeping the learning process going. To know how to get this book online, you may visit PocketOfPreschool.com.
Easter Bingo Game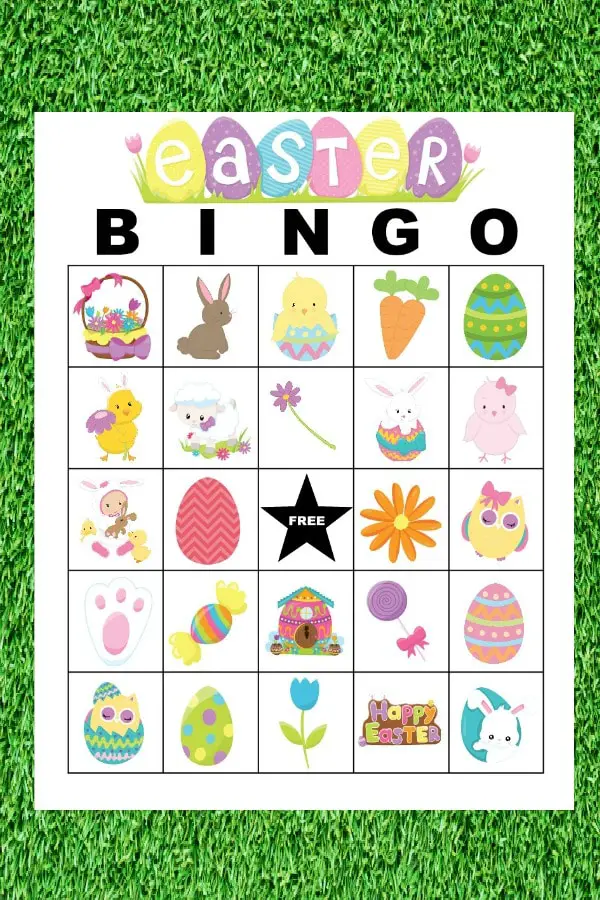 The bingo game is fun for kids to play. This game consists of 16 game boards and can be played at school or home. Being a picture-based game, it is great for toddlers and kids up to 6th grade and makes kids familiar with the Christian Symbols of Easter.
The game is played by putting 15 different Bingo game cards in a zip lock bag, with each card having a picture of different religious Easter symbols like angels, three crosses, Roman Soldier, etc. All the players of the game will also be provided with a pre-printed sheet/card of paper with all the pictures, which are inside the zip lock bag. As the teacher, you will be the caller and pull one card at a time and explain the picture on the card to the players, who will then cover/mark the same picture on their sheets. The caller continues to draw cards from the bag until one player yells BINGO once he has four pictures covered/marked in a row, which should be horizontal, vertical, or diagonal.
You can download this game from 123Homeschool4Me.com and take printouts in advance to be ready when you decide to play.
Easter Egg Visual Discrimination
Visual discrimination essentially involves being able to differentiate symbols and objects by sight, such as the difference in orientation, size, shape, and color. This is a developmental skill and as they practice more, children will get better at it. A lot of teachers looking for activities that are not only fun and creative but also become a learning experience for their kids. This activity is a great example.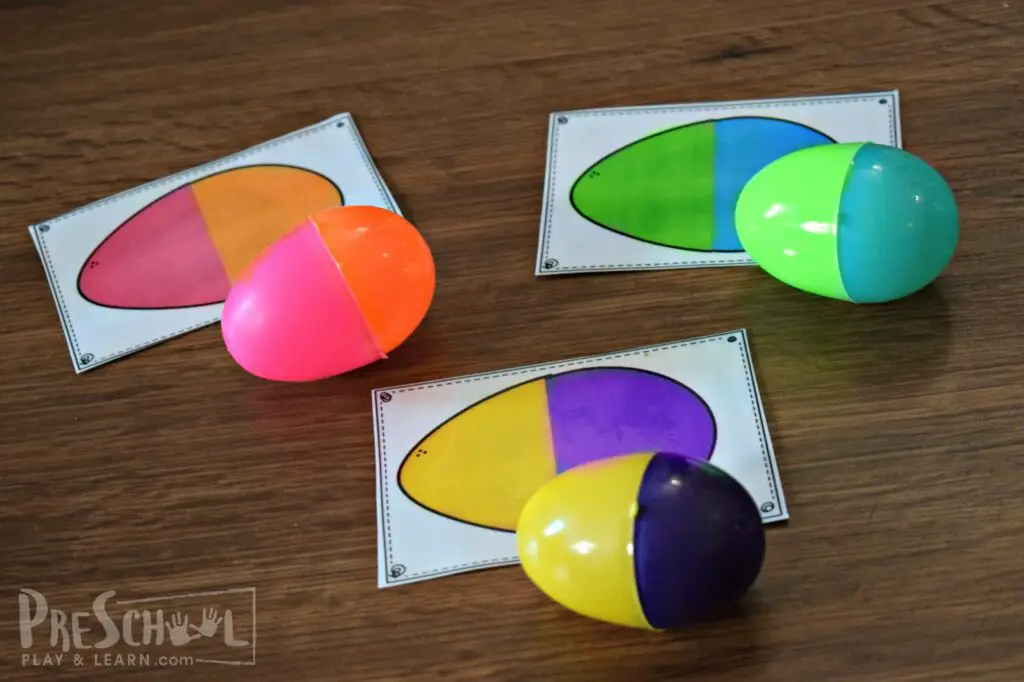 The activity does not need much preparation and can be played by just printing the six task cards and cutting them apart using scissors. Then the teacher would provide one card to each child in the group and the activity can be started. The kids will then be provided with an object like an eraser that they have to place over the two eggs that are the same on their card.
Objects related to Easter will surely increase the interests of the children. This helps kids to learn to visually identify the images. To download task cards and find out more about this activity, you may visit Pre-KPages.com.
Easter Bunny Race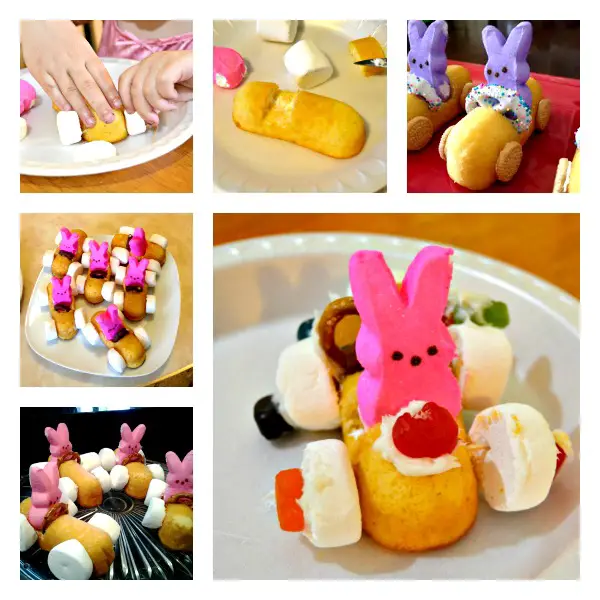 As you know, Easter and peeps go hand in hand. In case you did not plan for any activity for the kids on Easter, and you suddenly find yourself wanting to organize something to entertain the kids on an Easter evening, all you need to have are some candies/peeps in your pocket while you line up the kids to prepare for a bunny race.
In this race, the kids need to hop like a bunny to reach the finish line, and any attempts to run straight will result in immediate disqualification. The goal is to be the first player to reach the finish line hopping. The winner is awarded some peeps. In case the numbers of participants for the Bunny Race are six or more, then the peep can be given to the first three players to reach the finish line.
This activity is good as it is an effective physical exercise for the kids and also teaches them to be competitive and exert themselves more to achieve the goal. If you wish to make this race more interesting or want to know more about it, then you can check out YummyToddlerFood.com.
Easter Emergent Reader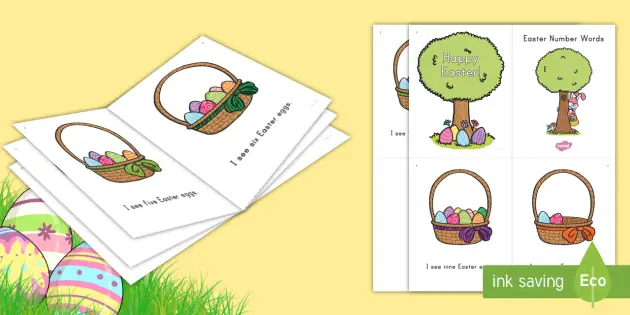 You can download this free 74-page hands-on literacy learning book from Pre-KPages.com for a very nominal price. It requires a few additional items like spring-loaded clothespins, pocket charts, scissors, card stock, and laminating film. The skills which the kids learn from this fun learning activity pack are beginning sounds, rhyming, and letter identification. The packet also includes a mini-word wall and pocket chart sentences.
The words in this book are printed in a manner such that they are more suitable for beginner readers and these words are more commonly visible in our surroundings. This could be an amazing opportunity to get your kids to love books – a habit that will surely pay out well for them in the future, and they will have you to thank for it. You can find this book on Pre-KPages.com.
Easter Egg Counting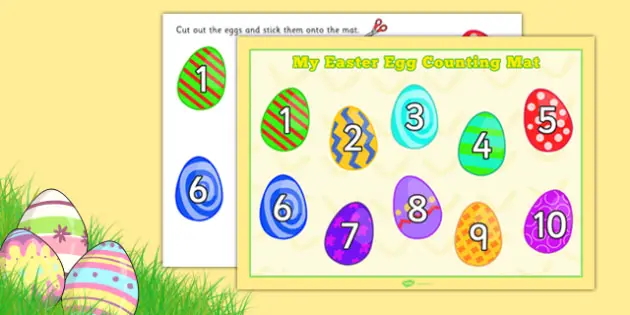 This is another fun and memorable way to spend Easter with your kids. This particular activity requires a fabric decorated with Easter eggs in a grid-like format. Cut out various lengths of the fabric following the grid pattern, and laminate the strips. This will then make the strips manipulative for the numbers one through 15. Furthermore, print numerals from 1 to 15 on index cards. Finally, invite the players to count the eggs on each strip and match the number with its numeral.
This learning activity is not only fun, but the kids also learn to count and recognize numbers. For a more detailed account, be sure to check out StayAtHomeEducator.com.
What Supplies Are Needed For These Activities?
Although most of the activities mentioned in our list above do not require specific supplies, a few supplies, which we consider relatively important, are mentioned below. The unavailability of these can compromise the efficiency and the utility of the relevant activity, so we suggest you arrange for the following:
Variety of A4 size papers like printer paper, waterproof paper, and printer cards

Spoons and wooden eggs

A lot of empty plastic eggshells with a glue gun

Pencil colors, crayons, colored pens, and watercolors with paintbrushes

Printed BINGO game boards, printed game cards, and a zip lock bag

Different Easter manipulatives

15 printed cards with numbers from 1 to 15 and fabric with a printed grid for the egg counting activity

A whole lot of peeps
Conclusion
With the activities mentioned above, you are sure to have a memorable time with your students as Easter approaches, and you can make classes more enjoyable for them! These will not just be fun but will also teach something to the kids and sharpen their skills. You should take out a little time to make all arrangements for all the requirements for these creative and fun activities so that your class can go smoothly!