Christmas time is more exciting for kids than it is for adults. Kindergarten Christmas activities are fun for kids who are eager for the holidays. They are a fun way to keep them busy. From cards to crafts, you can engage your kids in some fun and enjoyable activities.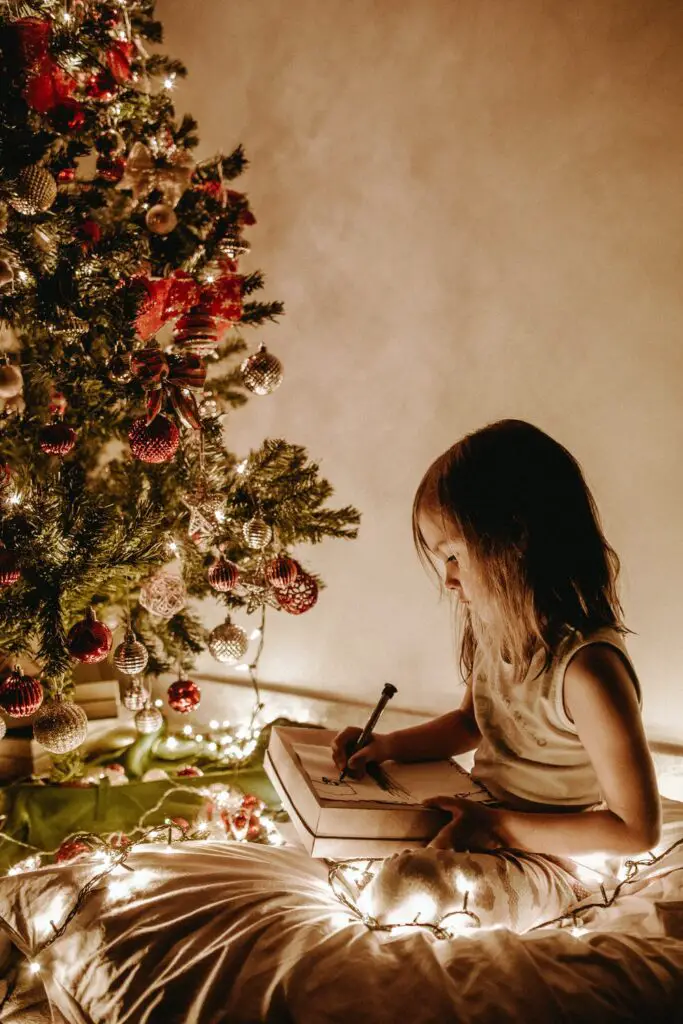 They are a great way of creating masterpieces using regular household items. Yes, some of these will require unique materials, but most require common everyday items lying around any household or kindergarten. They are a great way to fine-tune motor and sensory skills. Not only that, when you display them around the house or classroom, it boosts your kid's confidence.
Parents and teachers alike search for fun Christmas activities for kindergarten as December rolls around. Like us, if you want to keep your little ones busy, here are some interesting ideas for you to try out. If your kids love arts and crafts, they will be ecstatic. If not, we have also included some reading and writing activities they will want to try. Let's have a look.
Great Christmas Activities For Kindergarten
Including Christmas-related crafts in your regular activities helps kids express themselves. It helps them improve their mental, art, fine motor, sensory, and creative skills.
Some activities also improve their reading, writing, math, and problem-solving skills. You can conduct them individually or as a group. Here is a list of Christmas activities For kindergarten that we like.
1. Make Your Own Elf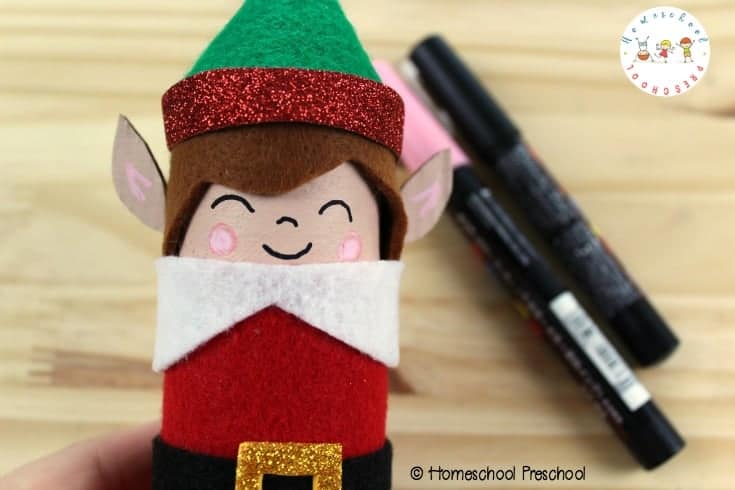 Children have a thing for elves. From Buddy the Elf to Hermy from Rudolph the Red-Nosed Reindeer, kids have always loved them. You can help them make their own elf with this simple elf craft that you can do together. The takeaway is a lovely elf décor that they can take home with them.
It utilizes an empty toilet paper tube on which they stick a colored felt jacket and decorate with their imagination.
The top part becomes the head on which they can place a cone-shaped head with pom pom detailing. Make ears and stick on each side and draw a face.
For a detailed overview, check out HomeSchoolPreSchool.net.
This activity is a fun way to develop fine motor skills and let children use their imagination. While using scissors, kids learn the importance of safety. With glue, they learn to be careful.
The choice of designing your own clothes allows them to explore their imagination and come up with an idea that is all their own. They also learn to differentiate between different materials.
The activity is a fun project that you will love doing with them too.
2. Count and Compare Christmas Themed Activity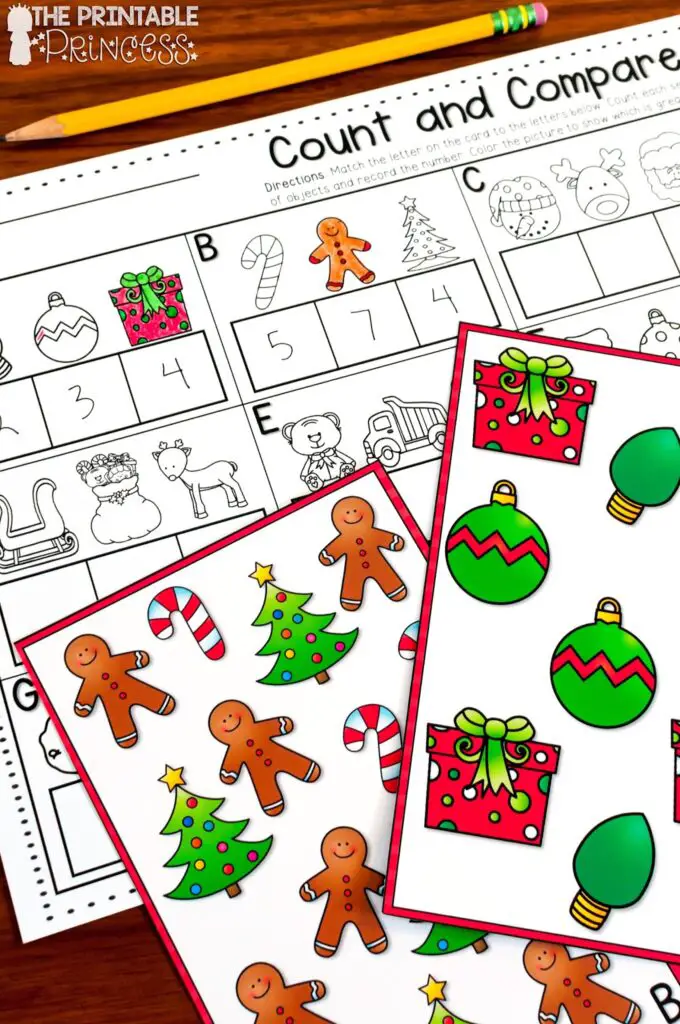 This activity is a surefire way of improving children's confidence and skills. It involves printable sheets that you can print for free from ThePrintablePrinceess.com.
Each sheet features Christmas-themed objects such as gingerbread men, candy canes, reindeer, ornaments, lights, presents, etc. Also included are empty recording sheets for kids to write on. Just print the entire set and slide it into page protectors.
Each student gets a recording sheet in which they count and write the number of items. Then they compare each set and color the picture to show the larger number. It is an excellent way to improve their hand-eye coordination, fine motor skills, and sensory processes.
The best thing about this activity is that it does not require too many supplies. Though you need to prepare all the material in advance, the instructions are simple.
Counting and coloring are the basic things that kindergarteners are already learning, so they will enjoy doing this activity individually or with the whole class.
3. String a Holiday Card Display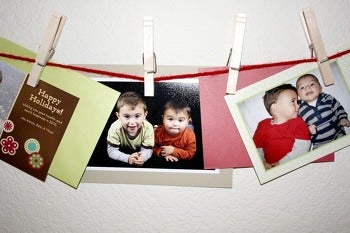 Stringing a holiday card display gets the Christmas card clutter out of the way. We all know how many posts we get during the festive holiday season.
Finding enough space to showcase all of them is indeed a tough task. But with this activity, you now have a chance to display everyone's greeting. And the best part is you can get the kids to do it for you in their own creative way.
Like the previous one, this activity also does not require a lot of supplies. You just need a ball of string, some clothespins, and your collection of greeting cards.
Start by tying the string at a reasonable height. Now, get your cards and start hanging them up. The fun part for kids is that they get to do it all on their own. They can hang the cards up any way they like, projecting their unique style.
Another way to do it is to attach the cards first then hang them up. Both are fun on their own. For more information about this activity or how you can go about it, check out Education.com.
This activity brings out the artistic side of your little ones. Since they are doing this themselves, they learn to become independent and self-reliant.
If your string is hanging up, you can get them to do it in pairs; the first partner passes the cards, the other hangs them up. Doing it this way improves cooperation and team spirit. Such a simple activity can be so beneficial for child development!
4. Light the Christmas Tree With Sensory Bins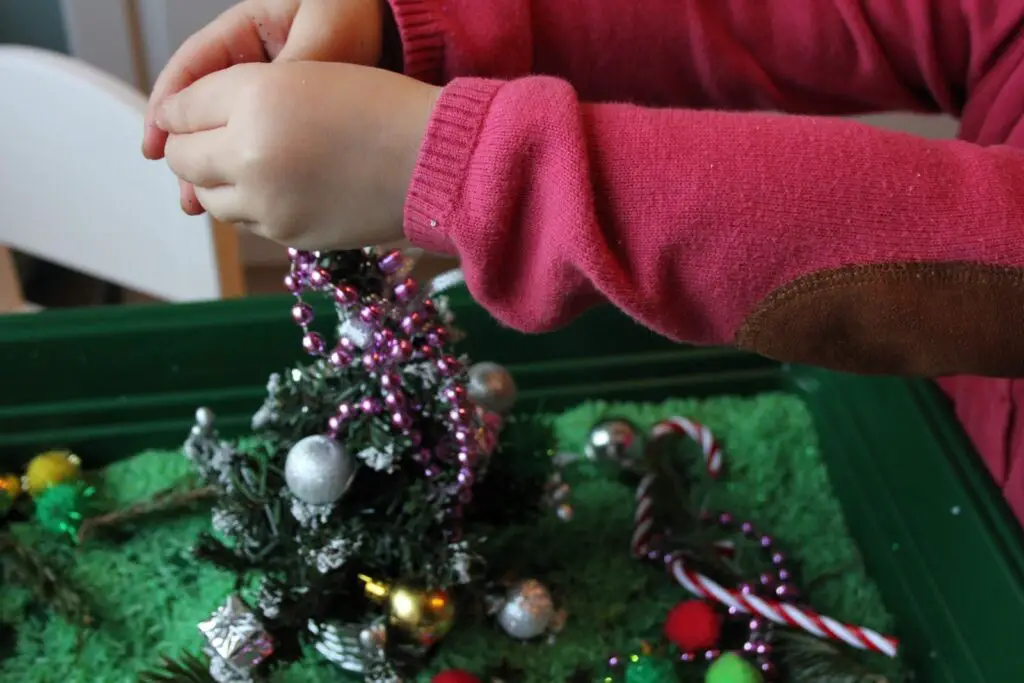 Sensory bins are an excellent way to let your kids explore. You may already have one at the kindergarten, but you need a special one for this activity. This one revolves around decorating mini Styrofoam trees commonly available during the Christmas season. Since Christmas lights enamor kids the most, they will love doing this for hours.
So the first thing you need to do is make sensory bins. Take a large bin and fill it up with some of the stuff in your teacher's stash. They can be colored popcorn kernels, beads, mini pompoms, tiny plastic lights, different beans, etc.
You can add spoons, funnels, scoops, and other similar sensory tools to the bin. These will help kids explore better. For more information regarding materials to use in your sensory bin, visit TheImaginationTree.com.
Now, get your mini Styrofoam trees and wrap contact paper on them with the sticky side facing out. Give them to the kids and let them play and explore. While rolling around or pouring is the most obvious choice, you will notice some kids add the "lights" to the tree.
5. Make Your Own Festive Straw Bracelets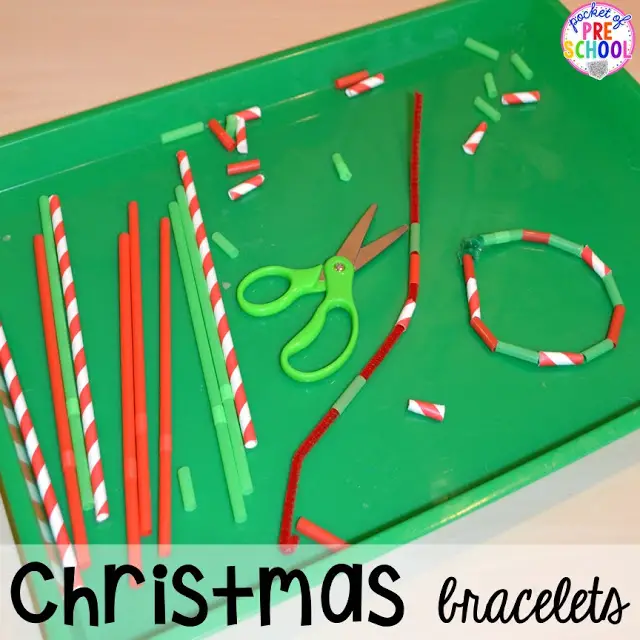 Straws are an excellent activity tool. You can use them for a variety of purposes. From games to craft, these are an essential kindergarten supply. That's why we have included a straw-related activity to our list of Christmas activities for kindergarten.
You can purchase holiday straws at the party section of supermarkets. You will also need some balls of string to lace them up.
Start by cutting the straws into smaller pieces. Mix them all up and let the fun begin. Hand each kid some string and ask them to lace up the bits of straw in unique patterns to draft a bracelet. If it's a boy, he can create an ornament using the same technique. See how on PocketOfPreSchool.com.
This lacing practice greatly strengthens their hand-eye coordination as well as thinking ability. They can also create different shapes like triangles, pentagon, hexagon, etc.
These masterpieces are ideal for presenting as gifts too. This activity brings out their creative side.
6. Christmas-themed Graphing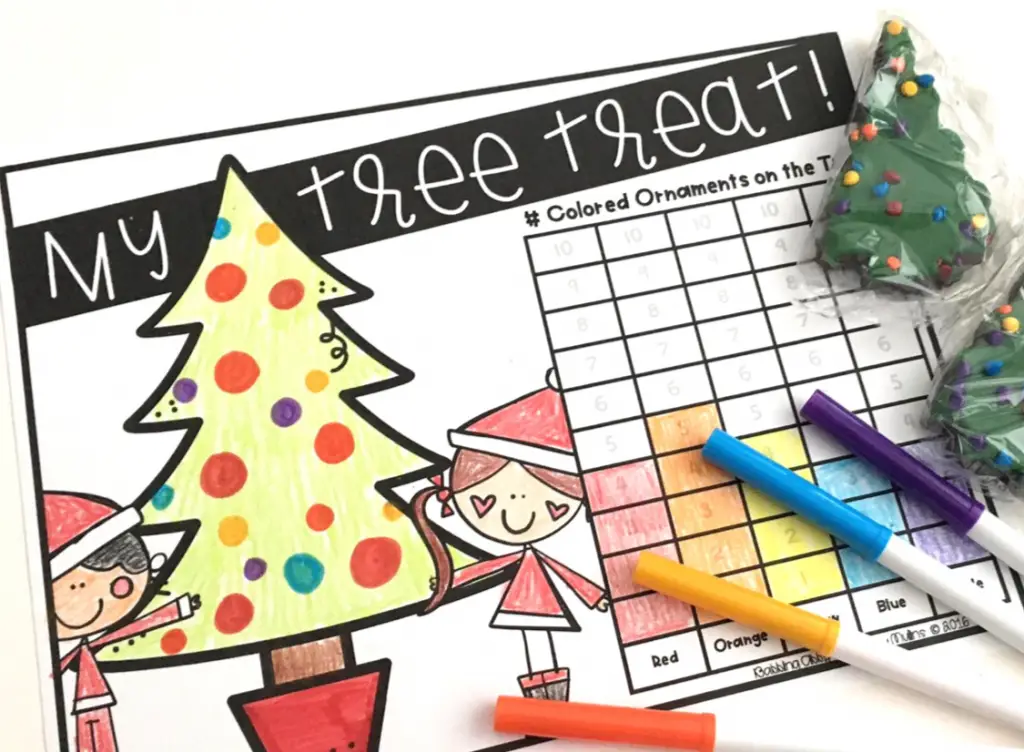 Graphing is an important skill that comes in handy throughout our life. Teaching your kids at early stages helps them grasp the concept better.
Using Christmas decorations to help them learn graphing is an amazing idea. You can use anything; different color bows, ornaments, or other Christmas-related objects.
The kids will count how many of certain objects there are and graph them in different colors. For example, if you are using different-colored ornaments, they will group the same-colored ornaments and graph them in the corresponding color. They can then compare their graphs to figure out how accurate their observations are.
This activity greatly helps strengthen their thought processes. The more they observe, the better the process. It also helps enhance their fine motor skills as well as math abilities.
You can find this and other printable Christmas math activities on BabblingAbby.net. Certainly, there are many creative ways to add math into Christmas.
7. Christmas Rhyming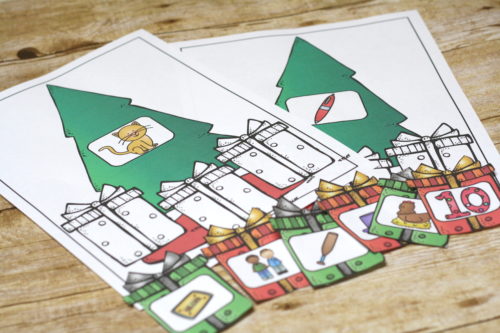 Rhyming is an important technique that facilitates reading. We all learn to rhyme first before we can start reading. It is an excellent way to cheat while reading.
For example, when kids see two rhyming words, they will spell out the first one but read the second one without spelling. This way, they know before they spell that cat and hat sound similar.
Our next activity revolves around rhyming. It requires you to have the Christmas Rhyming Set. Each set includes two to four mats with the corresponding number of presents. The mats display a Christmas tree with a picture in the center and three empty gift boxes beneath.
The child's job is to observe each present and stick the correct rhyming presents beneath each tree. Check out the complete activity with a link to the printable set on RoyalBaloo.com.
This activity greatly improves their reading and spelling, as well as problem-solving skills. It also strengthens their hand-eye coordination and sound recognition abilities. It is a fun way that you can turn into a friendly competition as well.
8. Crystallize Your Garlands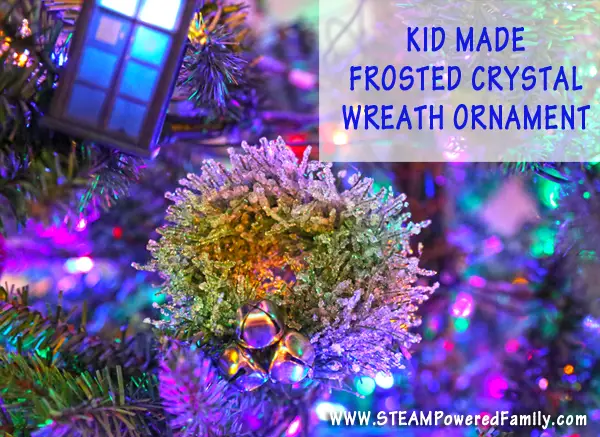 Garlands are one of those cheap decorative items that kids love. But with this scientific activity, they can convert this cheap object into a breathtaking ornament.
The supplies you need for this activity are not expensive either. All you need are some garlands, borax, ribbon, a popsicle or chopstick, some hot water, and a large bowl. Remember, your bowl should be big enough to hold your garland without it touching the sides of the bowl.
Start by cutting smaller pieces of garland. Make it into a circle and tie it up with a piece of ribbon. In the bowl, mix borax and warm water (for exact quantities, visit SteamPoweredFamily.com).
Lace your garland wreath through the stick and place the stick over the bowl in such a way that the wreath is submerged into the solution. Let it sit for 12 hours or so. Don't wiggle or poke; otherwise, it will ruin the entire crystallization process. After 12 hours, take it out and let it dry.
Yes, this activity teaches kids about sedimentation and crystallization, but the more important lesson that they learn is patience. They learn that if they wait for enough, they will get a reward for their patience.
9. Brush and Finger Tree Painting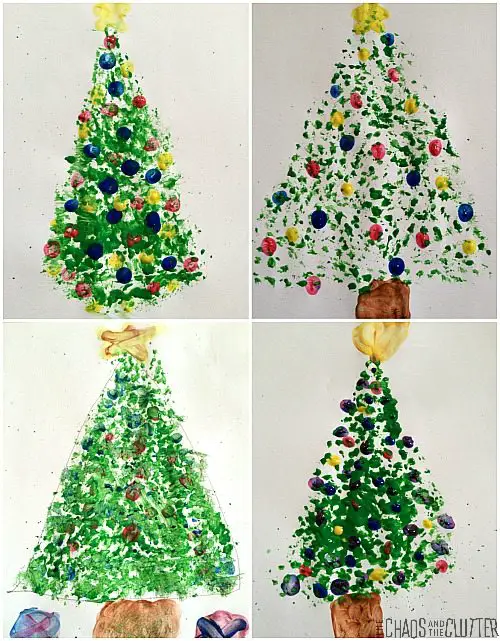 Painting is one of the most relaxing activities, especially finger-painting. Yes, it is messy play, but it is beneficial for child development. It is a fine motor skill that enables weak little fingers to hold the paintbrush confidently in later stages of life. Besides, it helps the body and brain integrate information.
Realizing its importance, we included a finger painting activity for kindergarten kids. This activity utilizes brushes and paints. Pour out green paint on one plate and small quantities of other color paints on a different plate.
The kids will first dip the brush in green paint and form a tree shape on a piece of paper. Once it is dry, they can dip their finger in different colors and decorate the tree with fingerprint ornaments. They can also fingerprint a brown trunk underneath the tree leaves.
The best thing about this activity is that each kid has a different take on it. Some will follow the directions closely, while others will go a step ahead and make an extra effort. It is an excellent way to see their creativity emerge.
For more information about this activity, visit thechaosandtheclutter.com.
10. Find the Elf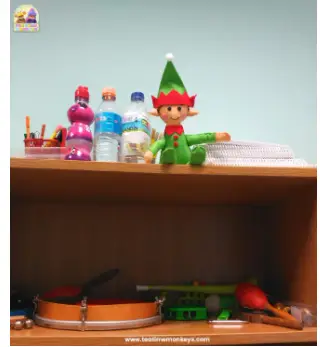 Who doesn't love a good treasure hunt? In line with the elf on the shelf and Easter egg hunting tradition, here's a great Christmas-themed treasure hunting activity for kindergarten that involves kids looking for an elf that you hid somewhere in the room. 
You can start by making an adorable elf plushy (check this one out on TeaTimeMonkeys.com), or you can also use a picture or a ready-made toy. You can introduce him to the kids the first time. Afterward, hide it somewhere for them to find. You can also join the hunt and give out hints like, "is it under the table?" or "is it on the shelf?"
The game is both fun and encouraging. It allows kids to explore their surroundings. They have to take an active part in the hunt, which makes them more attentive. And lastly, the experience of finding the treasure, in this case, the elf, is so satisfying that they will surely want more.
What Supplies Are Needed For These Activities?
When we think about activities and crafts, the first thing that jumps to our mind is supplies. We understand how difficult it is to purchase new supplies during the holiday shopping season. That's why most of the activities we have listed require things that you may have lying around or are common in a kindergarten setup. Let's have a closer look.
Cardboard
Cardboard is a generic term for a paper-like material that is more thick and durable. We use this in activities because of its foldability and impact resistance. Cardboard is rigid, so the crafts hold their shape better, and we're sure you have it lying around the house somewhere.
Paints
Paint is an all-inclusive term. But the paints that your kindergarten kids use should be safe. The safest paints we think are tempera paints. They are easy to clean, dry quickly, and don't crack or flake. You can also use activity paints, watercolors, acrylic paints, or finger paints. They are also safe and non-toxic.
Markers or Paint Pens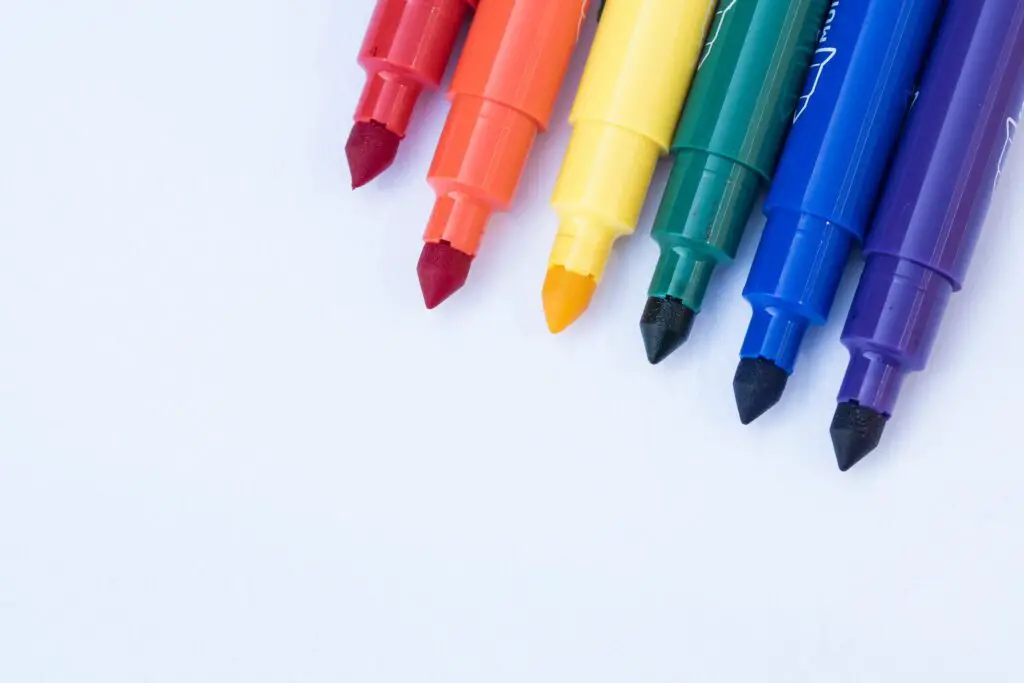 Using markers encourages fine motor skills, but they can be messy. That's why many adults don't approve of children using markers. But there are always paint pens. The bright colors are fun to use, and children get to learn light touch writing, too.
Colored Paper
The more colorful the papers are, the more fun the activity becomes. Admit it, even now when you are an adult, colors do charm you. So who are our little ones to escape from their magic? Using multiple color papers captures their interest, and they become more motivated to try new things.
Glue
Glue is also a major crafting tool. No crafting activity can be completed without it. Some activities call for glue sticks, while others require glue paste. You can also use an adhesive glue or glue guns in some, but you have to be careful with these around kids.
Paper Plates/Popsicle Sticks/Toilet Paper Tubes
These are everyday items that you can stock up on for crafting activities. The more there are, the better.
String
A string is an important activity supply that every house has. You can choose multiple colors to make your activities more attractive.
Conclusion
These are the activities we think are great for trying with your little ones this year. Some of these are new, while others have been around for years. Regardless, they are all fun to do either individually or with an entire group.
Make some of these crafts and decorate them around your home or classroom for an ambient effect. This practice will give an instant boost to the children's self-confidence, and you can also try some of the practical ones to boost their sensory and motor skills.