Christmas time is more exciting for kids than it is for adults. Kindergarten Christmas activities are fun for kids who are eager for the holidays. They are a fun way to keep them busy. From cards to crafts, you can engage your kids in some fun and enjoyable activities. 
They are a great way of creating masterpieces using regular household items. Yes, some of these will require unique materials, but most require common everyday items lying around any household or kindergarten. They are a great way to fine-tune motor and sensory skills. Not only that, when you display them around the house or classroom, it boosts your kid's confidence.
Parents and teachers alike search for fun Christmas activities for kindergarten as December rolls around. Like us, if you want to keep your little ones busy, here are some interesting ideas for you to try out. If your kids love arts and crafts, they will be ecstatic. If not, we have also included some reading and writing activities they will want to try. Let's have a look.
Great Kindergarten Christmas Activities
Including Christmas-related crafts in your regular activities helps kids express themselves. It helps them improve their mental, art, fine motor, sensory, and creative skills.
Some activities also improve their reading, writing, math, and problem-solving skills. You can conduct them individually or as a group. Here is a list of Christmas activities For kindergarten that we like.
What Supplies Are Needed For These Activities?
When we think about activities and crafts, the first thing that jumps to our mind is supplies. We understand how difficult it is to purchase new supplies during the holiday shopping season. That's why most of the activities we have listed require things that you may have lying around or are common in a kindergarten setup. Let's have a closer look. 
Cardboard
Cardboard is a generic term for a paper-like material that is more thick and durable. We use this in activities because of its foldability and impact resistance. Cardboard is rigid, so the crafts hold their shape better, and we're sure you have it lying around the house somewhere.  
Paints
Paint is an all-inclusive term. But the paints that your kindergarten kids use should be safe. The safest paints we think are tempera paints. They are easy to clean, dry quickly, and don't crack or flake. You can also use activity paints, watercolors, acrylic paints, or finger paints. They are also safe and non-toxic.
Markers or Paint Pens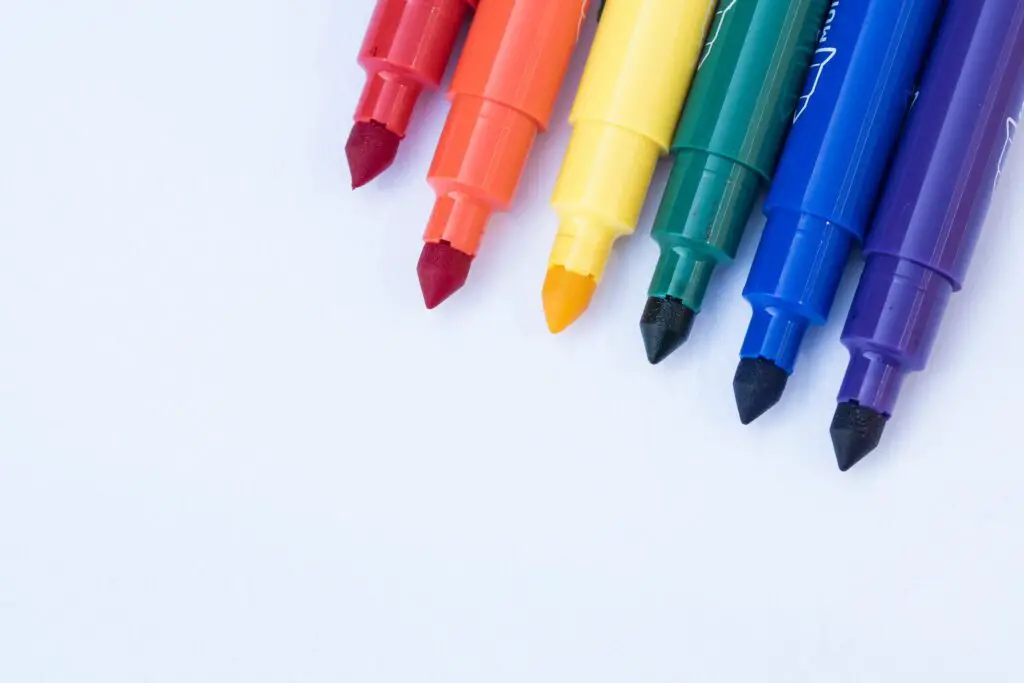 Using markers encourages fine motor skills, but they can be messy. That's why many adults don't approve of children using markers. But there are always paint pens. The bright colors are fun to use, and children get to learn light touch writing, too. 
Colored Paper
The more colorful the papers are, the more fun the activity becomes. Admit it, even now when you are an adult, colors do charm you. So who are our little ones to escape from their magic? Using multiple color papers captures their interest, and they become more motivated to try new things. 
Glue
Glue is also a major crafting tool. No crafting activity can be completed without it. Some activities call for glue sticks, while others require glue paste. You can also use an adhesive glue or glue guns in some, but you have to be careful with these around kids. 
Paper Plates/Popsicle Sticks/Toilet Paper Tubes
These are everyday items that you can stock up on for crafting activities. The more there are, the better. 
String
A string is an important activity supply that every house has. You can choose multiple colors to make your activities more attractive.
Conclusion
These are the activities we think are great for trying with your little ones this year. Some of these are new, while others have been around for years. Regardless, they are all fun to do either individually or with an entire group.
Make some of these crafts and decorate them around your home or classroom for an ambient effect. This practice will give an instant boost to the children's self-confidence, and you can also try some of the practical ones to boost their sensory and motor skills.