Sequencing is another step in a kindergartener's logical development. It's a necessary component for speech building, predicting steps, and breaking tasks into smaller pieces.
It can even be an ideal basis for building the notion of time recognition (what takes longer or how much time a task takes) and reading words (later, sentences).
Spending time on this skill can be a rewarding process. With our suggested activities, you can do it in a friendly and natural way, nudging the child in the right direction.
Great Sequencing Activities for Kindergarten
Once children can recognize basic shapes, you can take the activity up a notch. They can put them together to get more complex patterns. Here is when sequencing comes to focus.
The exercises below help the kindergartener recognize the importance of step-by-step activities.
Conclusion
Sequencing is an essential skill for any child's communication and world interpretation patterns. Incorporating it into everyday activities like washing hands or going to school will ease the child into the notion of planning, organization, and more advanced language skills.

Use the recommended sequencing activities, and your child (or kindergarten students) will have much fun while learning skills like retelling stories, finding reasoning, and spotting logical patterns.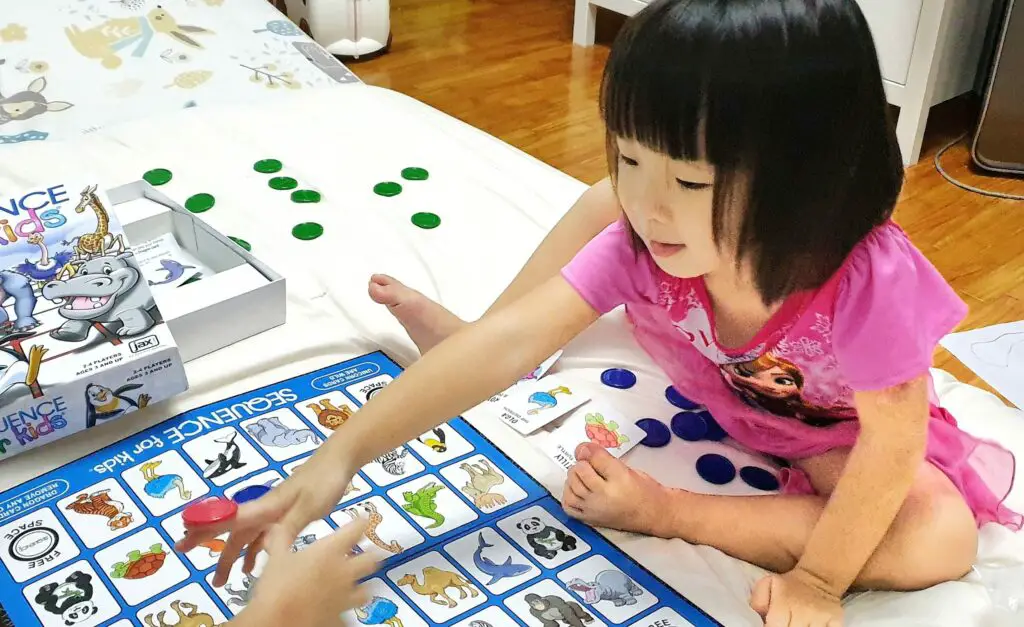 People Also Ask
Have you enjoyed all the fun activities mentioned above? The questions in this section go deeper and explain the whats and whys of sequencing. 
What Is Sequencing for Kindergarten?
Sequencing is the skill that helps arrange thoughts, information, and actions into an order that makes sense. It's the basis of planning skills and working memory. It helps develop speech patterns, solve math problems, and complete tasks that consist of smaller bits.
What Is the Prime Goal of Sequencing Events?
Event sequencing helps children find and acknowledge patterns, understand and retell stories, and put together complex task-oriented routines around their daily activities.
Why Is Sequencing Important for Kindergarten?
As the child gets more information about the surrounding world, they need tools to make sense of all the components they identify in time. Sequencing helps them arrange the pieces and make logical predictions about objects and events around them.
What Are the Steps in Sequencing Events?
To make sequencing easier, you need to start asking questions to determine which of the individual actions happened earlier. This way, the students will be able to comprehend the relationship between events and resulting outcomes.

Sequencing provides a template of a conventional beginning, middle, and end of an event.