Recognizing letters and their sounds is a building block to reading. Kids need to see, touch, manipulate, and write letters multiple times is the best way to achieve this. 
Worksheets that focus on a single letter are very helpful additions to your lesson plans. We tracked down some of the best worksheets that focus on the letter t to help make your job a bit easier. These are all quick, easy, printable, and require little to no preparation.
Terrific Letter T Worksheets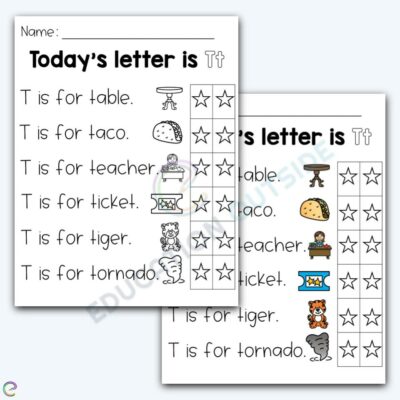 Reading predictable sentences that link the letter t with its sound is a great way to practice these skills. These letter t sentences from EducationOutside do just that. You get one page of 6 sentences for kids to read through.
The stars at the end of sentences allow kids to track as they read each sentence twice. This is a great activity for centers, home practice, as a group activity, or as an assessment tool. These are printable, require zero preparation, and have fun picture clues. You can print these in black and white or color, depending on your needs. With these sentences, not only are you practicing the letter t, you are also increasing reading fluency and sight word recognition!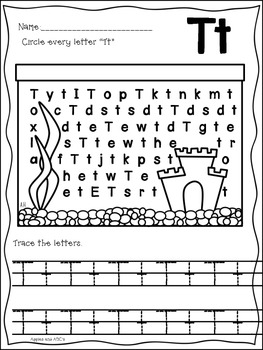 If you are looking for a variety pack, this letter t worksheet set by MichelleGriffoFromApplesandABCs is a great option. You get 10+ worksheets with many ways to practice the letter t. Just print these and they're ready to go, with minimal prep work.
The pack includes activities such as letter recognition, coloring, tracing, printing, sorting, a poster, and a decodable letter t reader. Kids will love exploring each activity and learning to use, read, and recognize the letter t.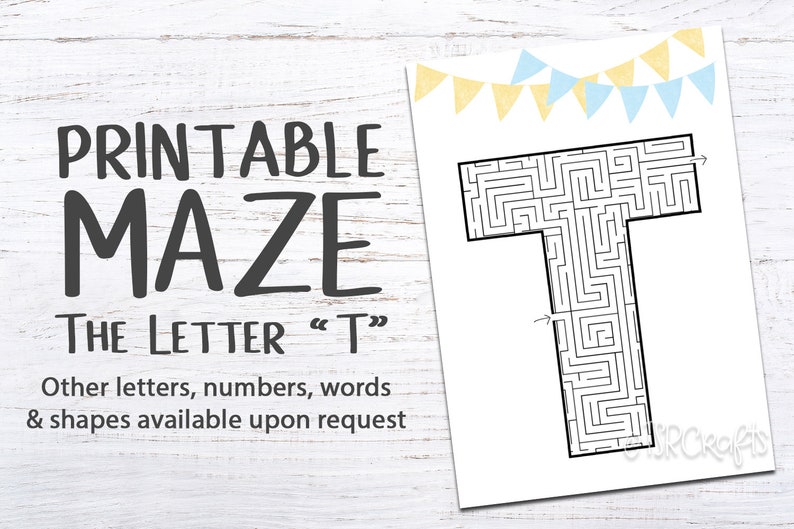 This activity is a bit different which can be an excellent change of pace. TSRCrafts has created this letter t maze to help kids with their letter recognition while engaging their problem-solving skills at the same time. 
Kids love a challenge, so making their way through the twists and turns inside a giant letter t, will make them think. Using critical thinking skills is helpful in memory recall so even though the kids only see the letter t once, their brains will make the connection. And it's easy to print and use, requiring no preparation.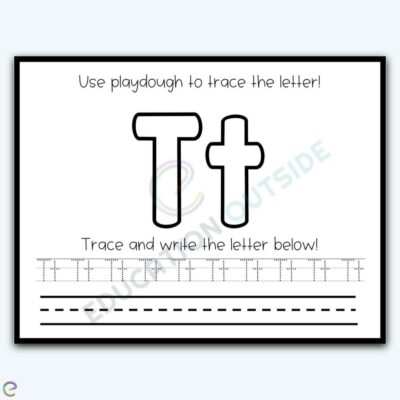 Any time you can engage a child's motor skills while learning, it is sure to be a hit. Kids learn by doing, feeling, and seeing. EducationOutside's letter t playdough mats are a great way to practice. This is a single sheet but covers 3 separate activities to keep kids learning. The sheet contains a large upper and lowercase letter t for kids to trace with playdough, a line of tracing both letters, and a line to write the letters independently.
These can be laminated for use again and again, or used without lamination. All you have to do is print them and add them to your day's lesson plans. Kids will love being able to play with playdough while practicing this letter, so it's a win-win for everyone!
With over 20 pages, this letter t package from TweetResources will give your students plenty of ways to practice. Not only does this come in a printable form but it also has a condensed 15-page version that is compatible with Google and Seesaw programs 
These no-prep printables are great to add to your letter of the week curriculum, as a center activity, homework, or as an intervention tool for ELL or struggling students. In this set, you get activities such as printing practice, letter sorts, mazes, picture searches, crowns, counting activities, a mini book, and more! This much variety is great to keep both kids and teachers happy.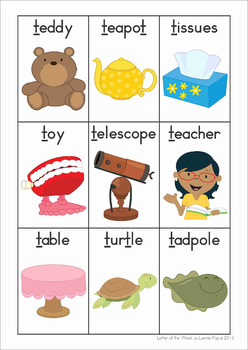 LaviniaPop's mega phonics letter t bundle is packed full of activities featured across over 80 pages of practice! It even includes both American and Australian spellings to accommodate different groups. This is an excellent addition to your letter t curriculum. Use these for literacy centers, homework, daily practice, morning work, or anywhere you need them.
The activities include posters, flashcards, playdough mats, CVC words, flip books, mini books, readers, mazes, and more. These will give kids plenty of opportunities to learn letter identification, formation, sounds, and recognition through creative and fun activities. The best part is that they require little to no prep to make your job even easier.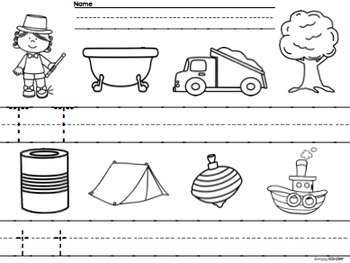 If you need materials for teaching the letter t, these printable letter t worksheets by SimplyKinder are sure to be a hit. These worksheets require little to no prep work and feature creative ways to help kids learn to identify both the letter and sound. You can use these for group instruction, centers, independent practice, or at-home learning. They are ready when you are. 
This set includes activities such as posters, word wall cards, anchor chart cut-outs, stamping or coloring pages, craft pages, and much more! You won't soon run out of engaging activities to teach the letter t with this huge set of over 70 practice pages.
KatieRoltgen created these interactive letter t activities to engage and entertain while learning. This is a great addition to preschool or kindergarten curriculums and can be printed at the touch of a button. Use these as homework, morning work, as a literacy center, or for group instruction, wherever and whenever you need them. 
You get 10 pages of letter t practice with activities such as color and trace, cut and trace, crowns, a maze, a mystery letter page, sorting, mini book, among other options. These require no prep work to make your lesson planning quicker and easier.
Conclusion
We hope the letter t worksheets featured above will be valuable additions to your curriculum. Since they are printable, you can choose the one(s) that will fit your teaching style best and print them out. 

Learning letters of the alphabet, like letter t, can take some time so having plenty of materials on-hand is helpful when you need to fill some time, change up your daily plan, or create substitute plans.  Thanks for stopping in!